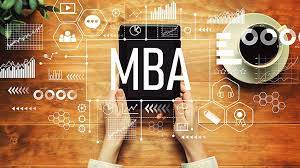 Master of Business Administration
The Syllabus for the Master of Business Administration can be divided into 4 semesters. The MBA Syllabus is curated according to industry standards and helps the student get proper placements. The first semester and second semesters deal mostly with theory and core subjects. There is a compulsory internship in the 4th semester.
The MCom syllabus is divided into 4 semesters. The M.Com subjects of different MCom specializations vary accordingly. There are a number of subjects that are offered in the MCom course, however, during the first year of the program, the same set of MCom subjects are taught to the students in all the course specializations. In the second year, students opting for specialization have to choose a set of elective subjects that are offered in the Master of Commerce course. In some cases the candidates are required to undertake internship projects in the final semester.